A standout showcase of the acting abilities of both Zac Efron and Lily Collins. Extremely Wicked, Shockingly Evil and Vile, is a fine retelling of the famous serial killer's story. Assuming you have watched Joe Berlinger's documentary first.
Acclaimed documentary and TV director Joe Berlinger helms his first "fictional" feature film in 19 years. Whilst technically a fiction, Extremely Wicked is a dramatisation of the relationship between single mother Elizabeth Kendall and serial killer Ted Bundy. The film also explores Bundy's arrests, various escape attempts, the media frenzy and his final trial in Florida which lead to his sentencing. Prior to this and released only months before is Berlinger's documentary series which explores in much greater depth the story of Ted Bundy and his horrific crimes against women in the 1970s. The two are relatively interlinked. Both are made better products by the existence of the other and neither is readily able to stand up on its own alone. The film showcases an excellent performance from Zac Efron but glosses over much of the story of the murderer, whereas the documentary doesn't readily provide much new information that wasn't already publicly available. Together however, Berlinger has created one of the most comprehensive portrayals of Ted Bundy by presenting his audience with the facts in the documentary, and an artistically emotional understanding of the impression Bundy made on the world, that still fascinates true crime enthusiasts to date.
The film opens with what would turn out to be Bundy and Kendall's last meeting before Bundy was sentenced to death. With the words "Do you remember when we first met?" we are taken back to 1969 on the night that the two had their first meeting. What follows is Bundy's life seen through his girlfriend's eyes. He is exactly the man that she has been waiting for her whole life. He gets on well with her daughter, he is charming, friendly and committed and proves to be a great source of fun and emotional support for her. As we all know however, Ted is soon considered a suspect in a murder investigation, the allegations of which he strongly denies, and the two become wrapped up in his trial for the next 15 years.

Although the story is very well established at this point, Berlinger's choice to move away from portraying Bundy has a cold, dead-eyed serial killer is an intelligent one. If you know anything about Bundy or have watched the documentary that Berlinger released just months previously, you will know that the most fascinating phenomena surrounding Bundy was his handsome face, friendly sense of humour and agreeable demeanor. By pushing this particular aspect of Bundy's story to the forefront creates a tone that draws you onto his side. Up until the beginning of the third act, you are rooting for him. Even though as an audience member with hindsight and foreknowledge of his crimes, from a truly entertainment and story-telling standpoint, he is the hero of the tale. You want him to go free, you want him to escape, you don't want Kendall to give up on him. It's extremely fitting for Ted Bundy to be portrayed in this way and this is without a doubt exactly the kind of film he would have wanted to be made about him.
Zac Efron gives the performance of a lifetime as the serial murderer. Every twinkle of the eye, friendly smile and cheeky wink that Bundy was known for Efron nails. There really isn't anyone in the modern day film world who could have pulled off this role better. Efron's reputation for being one of the most handsome men in Hollywood makes him perfect for the role and his acting capabilities prove that he is to be considered a serious talent among the top stars, having come a long way from High School Musical (Kenny Ortega) back in 2006.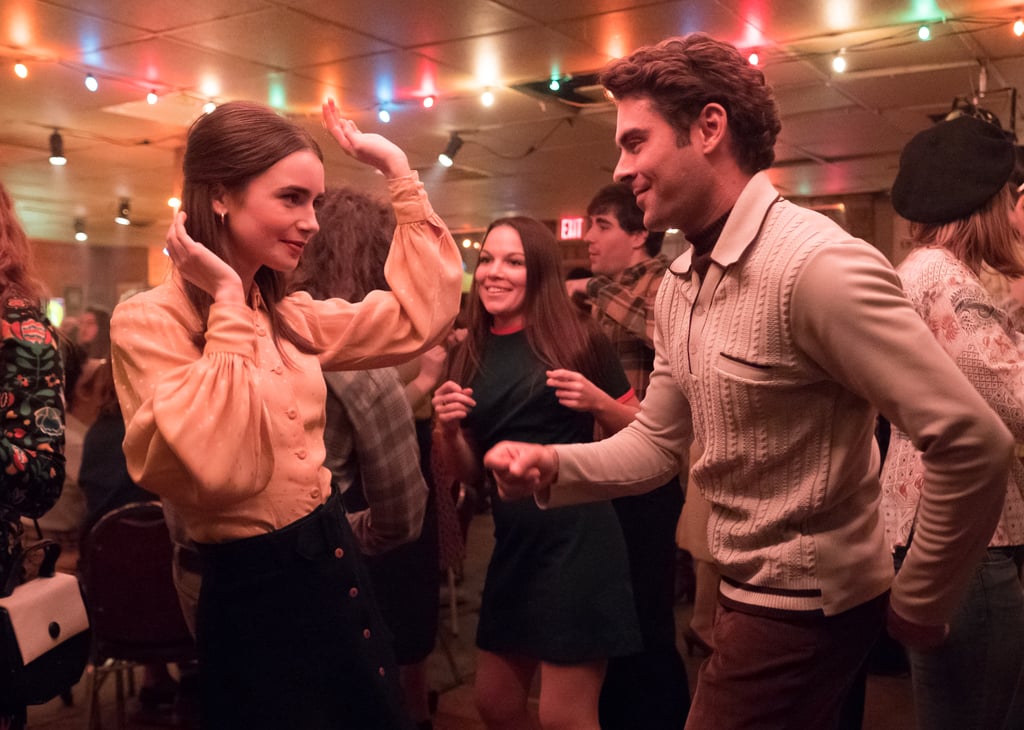 Lily Collins also gives an excellent performance as Elizabeth Kendall, matching Zac Efron so as not to be overshadowed by his towering performance. The love she has for him that gradually deteriorates into self-destructive obsession, guilt and denial is heart-breaking and believably portrayed through Collins. The chemistry between the two is the crux of the film and both deserve high praise for pulling out equally excellent performances. Honourable mentions also go to Jim Parsons, Kaya Scodelario and John Malkovich who mostly only feature in the third act.
The major issue with Extremely Wicked is that it assumes that you already know the story of Ted Bundy and have an informed knowledge of his acts, his image, and the cultural significance his impression left on American domestic culture. These things are easily learned by watching Berlinger's Conversations with a Killer: The Ted Bundy Tapes (2019), which is clearly set up as a prelude to the film to inform the audience member of the sequence of events that led to Bundy's sentencing. As a result it is recommended that you experience Berlinger's take on Bundy's story as a whole instead of as separate entities. They are intertwined as Berlinger includes all of the key events from the documentary in the film and equally emphasises the same themes in both outings. Both are made better with the other's existence. Without the documentary, the film is a shallow retelling of a well known serial killers tale. Without the film the documentary doesn't present anything new or interesting that isn't already known to even the most novice of true crime enthusiasts. Together however, is a package that tells the story of Ted Bundy in an interesting way and reveals all of the key facts and adequately comments on the cultural impact he had.
Extremely Wicked, Shockingly Evil and Vile is a showcase of both Zac Efron and Lily Collin's talent as professional actors in telling a story that most at this point are very familiar with, and a testament to Berlinger's ability to capture the essence of true events and emphasise what makes the impact so culturally significant. Ted Bundy would have loved this film and that is why it deserves praise. His desperate need to be loved by everyone around him allowed him to craft a personality that even the judge presiding over his death penalty fell weak to exclaiming "I hold no animosity towards you I want you to know that." He showed the American people and by extension the rest of the world that monsters aren't raving lunatics with blood on their clothes and foam at their mouths. They can just as easily be the person sitting across from you on the bus, the woman you buy your coffee from in the morning or the man who fixed your television last week and that, by enlarge, is the most terrifying thing about Ted Bundy. He is your best friend, until he bashes you over the head with a crow bar and cuts your head off with a hacksaw.
Written by Alfie Smith